Meet the Team
We are Impacc's impatiant optimists determined to make the tools of business work for social change. People with shared values form a team. Check out our people and values.
Till Wahnbaeck
Co-Founder & CEO
Hamburg
Ex-CEO of Welthungerhilfe and private sector General Manager, champion of innovation.
Till ran both for profit companies and a global NGO and has always strived to bridge the gap between the social and the private sector. As global CEO of Welthungerhilfe (a German food- and nutrition-security NGO with 2,500 staff in 40 countries and a budget of 250mio$), he championed innovation and impact. Previously, as Marketing, Sales and Innovation Director for consumer goods company, Procter & Gamble, he built innovation methods and processes to rejuvenate P&G's global salon portfolio. 
With his wife Carolin, a journalist, they have three daughters and three chicken. Till is an enthusiastic but sadly untalented surfer and avid urban farmer.
Jochen Moninger
Co-Founder & COO
Addis Ababa
Development expert with decades of experience in building social businesses in developing countries.
Jochen, a human geographer with an Executive MBA from EMST Berlin, is a seasoned development professional who has spent decades working in West and East Africa with local community-based organisations. As country director in West Africa and later Head of Innovation for Welthungerhilfe, he created and led the organisation's global social business portfolio with award-winning innovations such as the Child Growth Monitor, a new way to detect child malnutrition via digital technology.
Together with his Ethiopian wife and their three daughters, he lives in Addis Ababa and leads our Social Ventures there.
In his youth, he wrote a book explaining global politics as a soccer match, so he typically gets his football analogies right (whereas Till usually gets them wrong).
Anne Lawi
Managing Director, Africa
Nairobi
Start-up acceleration and social investment expert in Africa.
Anne catalyzes innovation through social businesses that stimulate economy in Africa by creating an enabling environment to harness skills, provide technical expertise and capital, to spur and accelerate social-economic transformation, increased job creation and improved quality of life at the base of the pyramid. She has over fifteen years' experience in Business strategy modeling and startup investment & facilitation, working with various incubation Lab across Africa.
Anne also serves as Vice Chair Person at The Association for Start Up and SME Enablers of Kenya (ASSEK)
Anne is a hopeless adrenaline junkie who does not like hiking or rock climbing, but loves sampling new cultures and history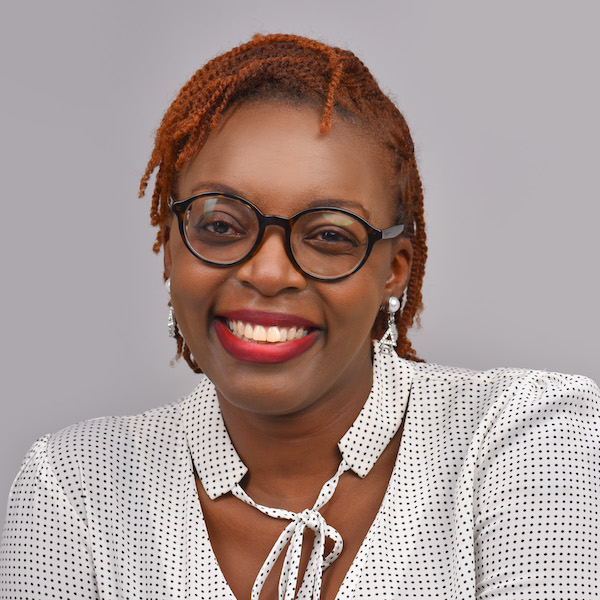 Lynn Sellanga
Head of Operations (Africa)
Nairobi
Versatile startup operations lead with vast experience in venture portfolio management
Lynn has more than 10 years of experience leading operations for various startups, including one that has raised a Series A round. She is passionate about working with ventures, especially in the social impact space. Lynn is also a mentor through GIZ's MentorMe Kenya program and is also part of Amani Institute's Leadership for Growth program (Cohort 17). Lynn graduated from the University of Texas at Arlington with a degree in Information Systems, majoring in Business Administration, and holds a Certificate in Women and Leadership from the European Business University.
A former Afrilabs Board Secretary, Lynn is also a board member at her parents' school in the village that has changed a lot of lives by providing education to the less fortunate.
Lynn is an unashamed UFC fan and watching a live fight is on her bucket list.
Allan Obilo
Social Venture Builder
Nairobi
Venture builder expert across Africa with a BA in Commerce.
Allanis a passionate venture builder expert who worked with early-stage and growth-stage enterprises across diverse geographies and sectors to reengineer their business process and offers advisory support. Furthermore, he has been a business research consultant at Intellecp Advisory Services.
Allan graduated from the Catholic University of Eastern Africa with a Bachelor's degree in Commerce, majoring in Finance.
Aside work, Allan is an environmental enthusiast, who enjoys gardening and planting trees to preserve the natural environment.
Silale Keit
Social Media Storyteller
Nairobi
Passionate Storyteller with a BA in Mass Communication and Media Studies.
Sidale has a substantial experience in the media production industry with an insatiable appetite for changing the African Narrative.
Her work has been published in both local and international outlets which include, Switch Tv, Al Jazeera English, ITV News, Mongabay News, and The Daily Beast among others.
She is really excited to bring positive stories about Africa to life through working with Impacc by showcasing how its ventures are driving change.
When not working you are most likely to find Silale in a cosy corner reading non-fiction books or watching football. Her
zeal for storytelling gets its flair from her passion for reading books.
Rike Brand
Head of Fundraising
Munich
Serial entrepreneur, marketing expert and crowdfunding veteran.
After co-founding two successful startups (wave energy and water guns), Rike has switched sides and now uses her experience in startup financing, crowdfunding and venture building to attract donors to Impacc's startups. As a trained anthropologist with experience abroad in the USA, Japan and Greece, Rike dreams of traveling to distant shores, but realistically swims more often in her children's ball pool.
Alexandra Bueschler
Executive Assistant & Projekt-Administration
Hamburg
Business graduate with extensive start-up experience.
Alexandra has a degree in business administration and has supported the management of many start-ups over the last 20 years, developing and introducing structures for the back office. Whether agile project management, office management, accounting or payment management, Alex has always keep the balls up in the air.
Through a school partnership in Tanzania, she has experienced that help for self-help often only needs start-up funding, because the know-how is available.
When Alexandra is not thinking about process improvements, she is on the road by bike or motorhome.
Ann-Katrin Maier
Digital Product Manager
Berlin
Digital Product Manager with affinity for the customer journey.
Ankais an experienced product manager for digital customer journey. Before joining Impacc, she was responsible for the digital customer journey for van customers at Mercedes-Benz Germany, but much preferred to tinker with a social media platform for surfers in her free time.
Anka studied in Germany and China
and has a master's degree in Industrial Engineering and Management.
When Anka is not exploring different countries, you can find her cycling, or in Berlins Boulder Gym's.
Jannes Vahl
PR & Communication
Hamburg
Founder of three non-profit associations as well as the agency fair narrative for sustainability communication.
Jannes is the managing director of fair narrative. The journalistic and activist platform offers communication for sustainable campaigns, initiatives, authorities, brands or companies. In addition to Impacc, he currently covers topics such as the situation of refugees at the EU's external border, hygiene for the homeless, and personalities such as Arved Fuchs as a press officer.
For twenty years, Jannes has worked as a journalist, for ten he has founded non-profit entities such as clubkinder e.V., the international species conservation NGO Nepada Wildlife, or GoBanyo and for thirty he tries basketball and reading books.
Wolfgang Schaefer
Head of Branding
Berlin
Passionate Marketer with a focus on Branding.
Clemens Hannen
Marketing
Berlin
Tech-savy marketer with a passion for start-ups.
After graduating in Information Systems, Clemens found himself drawn to the start-up scene in Berlin. In recent years, he has built up the marketing channels and associated analytics for early-stage startups. His curiosity for social entrepreneurship made him stumble upon Impacc, which he supports as a marketing volunteer.
In his free time, you can find him mostly on the soccer or volleyball field. He is also a big fan of Italian cuisine and is particularly proud of his Pasta Arrabiata (unfortunately,he has not yet mastered more dishes).
The Values Behind Impacc and Its People
Create momentum.
Boundless energy; don't take no for an answer.
Down to earth & human.
Always at eye-level; always fully immersed, never on the sidelines.
Doer mentality.
"Doing is like talking – but cooler"; make a little, sell a little, learn a lot.
Curious to learn & change.
Be undogmatic, learn and improve; no sloppy thinking.
Bubbling with ideas.
Our favourite question: "Is there a better way?"