Meet Impacc's impatient optimists determined to make the tools of business work for social change.
Till Wahnbaeck
Co-Founder & CEO
Hamburg
Ex-CEO of Welthungerhilfe and private sector General Manager, champion of innovation
Till ran both for profit companies and a global NGO and has always strived to bridge the gap between the social and the private sector. As global CEO of Welthungerhilfe (a German food- and nutrition-security NGO with 2,500 staff in 40 countries and a budget of 250mio$), he championed innovation and impact. Previously, as Marketing, Sales and Innovation Director for consumer goods company, Procter & Gamble, he built innovation methods and processes to rejuvenate P&G's global salon portfolio. 
With his wife Carolin, a journalist, they have three daughters and three chicken. Till is an enthusiastic but sadly untalented surfer and avid urban farmer.
Jochen Moninger
Co-Founder & COO
Addis Ababa
Development expert with decades of experience in building social businesses in developing countries
Jochen, a human geographer with an Executive MBA from EMST Berlin, is a seasoned development professional who has spent decades working in West and East Africa with local community-based organisations. As country director in West Africa and later Head of Innovation for Welthungerhilfe, he created and led the organisation's global social business portfolio with award-winning innovations such as the Child Growth Monitor, a new way to detect child malnutrition via digital technology. Together with his Ethiopian wife and their three daughters, he lives in Addis Abbeba and leads our Social Ventures there. In his youth, he wrote a book explaining global politics as a soccer match, so he typically gets his football analogies right (whereas Till usually gets them wrong).
Stephanie Naumann
CMO
Hamburg
International marketing leader and agile coach
Stephanie studied European Management at ESCP in Paris, Oxford and Berlin and – after a stint in management consulting – held leadership positions in marketing first at Montblanc and the watch and jewellery industry  in Germany and England. She is a pro bono consultant to social initiatives and an agile coach. An awe-inspiring sourdough baker, she doesn't share all her secrets, but she does share her bakery products to the delight of the Hamburg-based team.
Digital venture builder and organiser of hackathons in Africa
Martin was Lead Engineer at Boston Consulting Group Digital Ventures, the corporate venture builder. An engineer in media technology, he has co-founded tech companies, and been a front-end programmer and web designer. He organized and ran Hackathons in Africa and is co-founder and coach at OpenTechSchool, the free tech education community. He came across Impacc when we applied for BCG DV's social venture program and decided to join us before we even got selected. Clearly, he likes taking risks.
Lidewij Rouhof
Social Venture Builder
Kampala
Anthropologist and Arabist with a master in international relations.
Lidewij is an expert in facilitation and design thinking, leading processes forward to achieve social impact. She is passionate about making aid more sustainable and believes in the power of social enterprises. She has lived, studied and worked in Bosnia and Herzegovina, Sweden, Jordan and Kosovo. Her plan of keeping chicken in her garden has raised some eybrows with her Ugandan colleagues who prefer to eat them.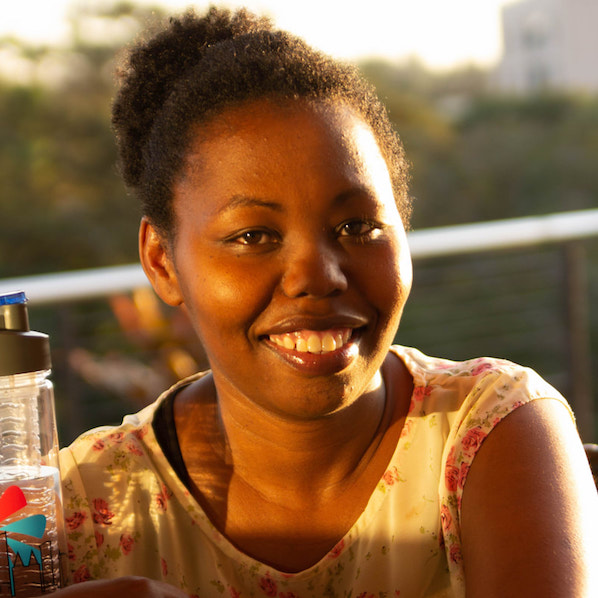 Anne Lawi
Venture Management
Nairobi
Start-up incubation and acceleration expert in East Africa
Anne has extensive experience in Business and Startup Development. As Head of Operations in Africa for Pangea Accelerator and previously as Head of Incubation for Nailab Accelerator, she has  supported more than 300 startups and SMEs across Africa. She has designed and implemented more than 50 Pan African acceleration, incubation and innovation programs. Anne has graduated in Development Studies from Kenyatta University Nairobi with a major in business.
Karin Schneider
Project Administration
Bonn
Development project administration and office management expert.
Karin has spent her professional life in office management and project administration – at IBM in Germany and France, in personnel consultancies and most recently for more than ten years at Welthungerhilfe. Till has vowed not to quit his professional life without working with Karin again. This vow kept, Karin now makes sure that everything we do is precise, transparent and accountable. After retiring, she became a passionate dog owner. And while we agree that Quincy is very cute, we are nonetheless happy she still has time for us.
Yego Kevins
Strategic/ UX Designer
Nairobi
Experienced UX/UI designer, researcher and software developer
Yego is an IT graduate turned coder, turned designer, turned researcher. He has worked for big and small companies and has built his own start-up. Coming from rural Kenya, with extensive experience in designing for bottom of pyramid markets, e.g. in Uganda, Yego knows what makes our target audience tick. With his love for speed – both in rally driving and business – he fits right into our gang of "impatient optimists".

Matthias Rauthmann
Social Venture Builder
Accra
Up and coming social SME specialist with a Master in international development
After his bachelor in business and social sciences, Matthias quickly realised the business world was missing the social focus important to him. With a master in international development in his pocket, he now combines his love of travelling with his passion for supporting social SMEs in building sustainable local economies. With his move to Accra he might have to put his figure skating ambitions on ice for a while.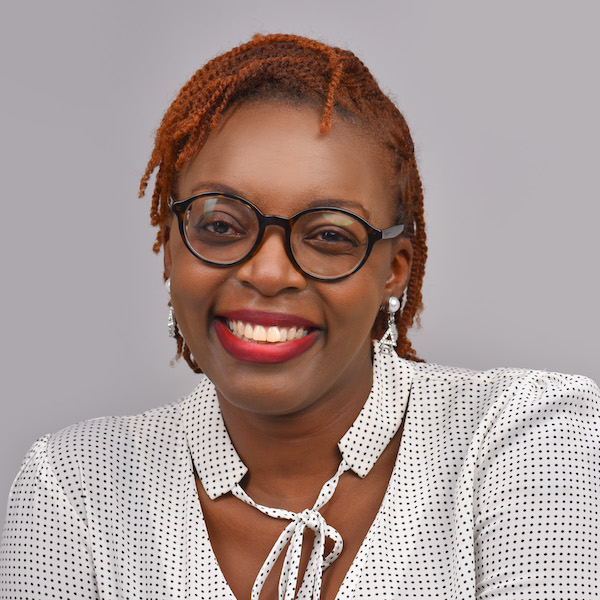 Lynn Sellanga
Head of Operations (Africa)
Nairobi
Versatile start-up operations manager with a BoS in Information Systems.
Lynn has more than 10 years' experience supporting start-ups in setting up processes and implementing structures from the ground up. As a board member of her parents' village school, she lives her passion for educating the under-privileged. Lynn loves interior design and after finishing her flat, she is dreaming of creating her own house – maybe she can swap ideas with Yego.
Martin Golücke
Board Member
Kiel
Ex-Lidl CFO with vast tax and legal experience
A trained lawyer and tax consultant, Martin had a distinguished career in business prior to becoming an executive board member at Impacc overseeing all legal and tax aspects as well as the financial management of our ventures.  He was CFO at Lidl, the German discounter with 260,000 employees and ca. 75 billion € turnover, from 2014-2019. In addition to his role at Impacc, he sits on multiple supervisory boards such as GfK and Sirplus and is a university lecturer in trade management. While he might still need a compass on his sailing boat, in the business world he always knows his true north.
Samuel Tezazu
Social Venture Builder
Addis Ababa
Environmentalist advisor with engineering background
After studying and teaching environmental science as well as wood science and technology, Samuel joined GIZ advising and supporting the Ethiopian private sector in creating green jobs in sustainable reforestation to create biodiversity and mitigate climate change. His fascination with pyrolysis brought him to one of our Impacc Stove trainings – lucky for us he now brings his expertise and extensive experience in the field to building the Impacc Stove business. And with his practical experience in wood processing, he even knows what kind of wood produces the best charcoal and cooking performance.
The Values behind Impacc and its People
Impatient optimists. Dare to think big.
Create momentum. Boundless energy; don't take no for an answer.
Down to earth and humane. Always at eye-level; always fully immersed, never on the sidelines.
Doer mentality. "Doing is like talking – but cooler"; make a little, sell a little, learn a lot.
Curious to learn and change. Be undogmatic, learn and improve; no sloppy thinking.
Bubbling with ideas. Our favourite question: "Is there a better way?"
Your donation creates jobs and prospects for people who currently live off less than $2 per day.
Impacc is the story of misfits. One of them had a distinguished career in business. After an international education and an Oxford PhD, he started out in business, interning at McKinsey and climbing the corporate ladder at Procter&Gamble to leading the innovation unit of one of its major business units. But his heart wasn't in it; it was in trying to take all these great tools of business he had at his disposal and use them to drive social change and make the world a better place. He changed sides and ran a major development aid organisation, only to find out that his focus on results was at odds with the way charities operate.
The other, a human geographer following his passion to live and work in developing countries, worked his way up in development cooperation to become country director for one of Europe's biggest aid organisations. While his heart was in it, he got increasingly frustrated by the "end-of-project logic" of development cooperation: development aid spends monies in "projects" and the projects end when the money is gone. How much more sustainable could development aid be if it followed a business logic where money isn't spent once but invested to generate returns over and over again?
And then a third person entered the scene: a research economist, professor and lecturer at the distinguished London School of Economics, founder of a peace research institute, specialising in the impact assessment of development aid. He had worked with many aid organisations but had yet to find one that genuinely put learning from failures and successes at the heart of its DNA.
They knew each other before: working together, going to school together, but they had never thought about going into business together. Then, in the summer of 2019, they got together under an apple tree somewhere between Berlin and Munich in Germany and dreamt up a new kind of development aid: an NGO that would act like a business, a non-profit business that would truly put social change at the core of everything it did; an organisation that would be brutally honest about results, about impact, about the mistakes it makes along the way, and how it would learn from it.
This is the story of Impacc. We were three white European males, a fact we can't change. But we are proud that, within a year, we have gender-balance in our leadership and are close to ethnic balance, as well. We don't think ours is the only way, or even the best way, to make the world a better place. But it's an alternative to how things are usually done. We believe that the world is getting better and that there can be a good life for all. But better isn't good enough, and life isn't good enough for all. That's why we founded Impacc. We hope you join our movement.
The Impacc milestones so far:
| | | |
| --- | --- | --- |
| 2019 | September | → Strategy set out |
| | December | → Company registered |
| | | |
| 2020 | February | → First ventures in pipeline |
| | April | → East Africa hub set up in Addis Ababa |
| | May | → Hamburg office set up |
| | July | → First venture MakaPads funded and first staff hired |
| | August | → Funding secured from Siemens Foundation |
| | October | → BCG DV social venture program won |
| | November | → Funding secured from Deutsche Stiftung Weltbevölkerung |
| | December | → Major BMZ funding secured from German government |
| | | |
| 2021 | January | → First staff hired in Hamburg and Kenya |
| | February | → MakaPads Joint Venture registered in Uganda |
| | March | → Impacc Stove training centre set up in Ethiopia |
| | | |
| | Outlook | → Establish crowdfunding platform |
| | | → Develop scaling platform |
| | | → Onboard new ventures |
| | | → Create and test impact model |
Subscribe to the Impacc Newsletter
About six times per year, we will update you on our progress and our latest insights on alternative forms of development aid.