Impacc's Team
We are Impacc's impatiant optimists determined to make the tools of business work for social change. People with shared values form a team. Check out our people and values.
Till Wahnbaeck
Co-Founder & CEO
Hamburg
Ex-CEO of Welthungerhilfe and private sector General Manager, champion of innovation
Till ran both for profit companies and a global NGO and has always strived to bridge the gap between the social and the private sector. As global CEO of Welthungerhilfe (a German food- and nutrition-security NGO with 2,500 staff in 40 countries and a budget of 250mio$), he championed innovation and impact. Previously, as Marketing, Sales and Innovation Director for consumer goods company, Procter & Gamble, he built innovation methods and processes to rejuvenate P&G's global salon portfolio. 
With his wife Carolin, a journalist, they have three daughters and three chicken. Till is an enthusiastic but sadly untalented surfer and avid urban farmer.
Jochen Moninger
Co-Founder & COO
Addis Ababa
Development expert with decades of experience in building social businesses in developing countries
Jochen, a human geographer with an Executive MBA from EMST Berlin, is a seasoned development professional who has spent decades working in West and East Africa with local community-based organisations. As country director in West Africa and later Head of Innovation for Welthungerhilfe, he created and led the organisation's global social business portfolio with award-winning innovations such as the Child Growth Monitor, a new way to detect child malnutrition via digital technology. Together with his Ethiopian wife and their three daughters, he lives in Addis Abbeba and leads our Social Ventures there. In his youth, he wrote a book explaining global politics as a soccer match, so he typically gets his football analogies right (whereas Till usually gets them wrong).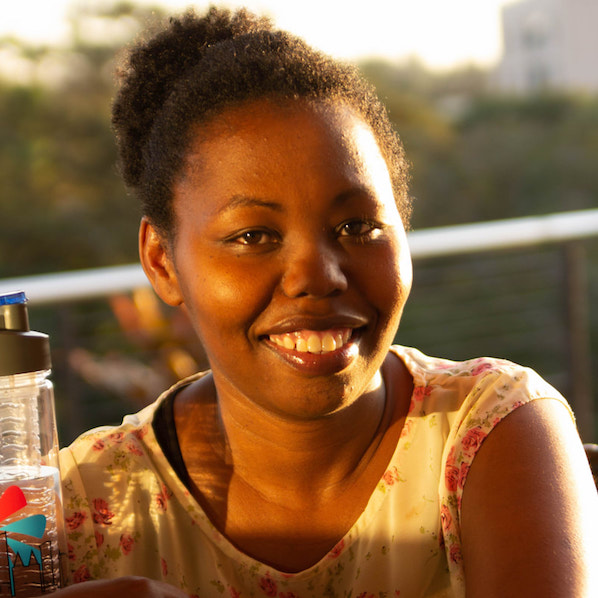 Anne Lawi
Venture Management
Nairobi
Start-up incubation and acceleration expert in East Africa
Anne has extensive experience in Business and Startup Development. As Head of Operations in Africa for Pangea Accelerator and previously as Head of Incubation for Nailab Accelerator, she has  supported more than 300 startups and SMEs across Africa. She has designed and implemented more than 50 Pan African acceleration, incubation and innovation programs. Anne has graduated in Development Studies from Kenyatta University Nairobi with a major in business.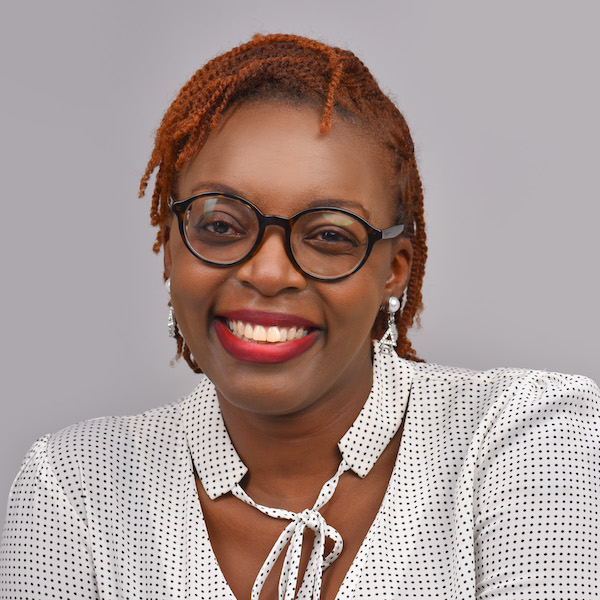 Lynn Sellanga
Head of Operations (Africa)
Nairobi
Versatile start-up operations manager with a BoS in Information Systems.
Lynn has more than 10 years' experience supporting start-ups in setting up processes and implementing structures from the ground up. As a board member of her parents' village school, she lives her passion for educating the under-privileged. Lynn loves interior design and after finishing her flat, she is dreaming of creating her own house – maybe she can swap ideas with Yego.
Lidewij Rouhof
Social Venture Builder
Kampala
Anthropologist and Arabist with a master in international relations.
Lidewij is an expert in facilitation and design thinking, leading processes forward to achieve social impact. She is passionate about making aid more sustainable and believes in the power of social enterprises. She has lived, studied and worked in Bosnia and Herzegovina, Sweden, Jordan and Kosovo. Her plan of keeping chicken in her garden has raised some eybrows with her Ugandan colleagues who prefer to eat them.
Samuel Tezazu
Social Venture Builder
Addis Ababa
Environmentalist advisor with engineering background
After studying and teaching environmental science as well as wood science and technology, Samuel joined GIZ advising and supporting the Ethiopian private sector in creating green jobs in sustainable reforestation to create biodiversity and mitigate climate change. His fascination with pyrolysis brought him to one of our Impacc Stove trainings – lucky for us he now brings his expertise and extensive experience in the field to building the Impacc Stove business. And with his practical experience in wood processing, he even knows what kind of wood produces the best charcoal and cooking performance.
Martin Golücke
Board Member
Kiel
Ex-Lidl CFO with vast tax and legal experience
A trained lawyer and tax consultant, Martin had a distinguished career in business prior to becoming an executive board member at Impacc overseeing all legal and tax aspects as well as the financial management of our ventures.  He was CFO at Lidl, the German discounter with 260,000 employees and ca. 75 billion € turnover, from 2014-2019. In addition to his role at Impacc, he sits on multiple supervisory boards such as GfK and Sirplus and is a university lecturer in trade management. While he might still need a compass on his sailing boat, in the business world he always knows his true north.
Karin Schneider
Project Administration
Bonn
Development project administration and office management expert.
Karin has spent her professional life in office management and project administration – at IBM in Germany and France, in personnel consultancies and most recently for more than ten years at Welthungerhilfe. Till has vowed not to quit his professional life without working with Karin again. This vow kept, Karin now makes sure that everything we do is precise, transparent and accountable. After retiring, she became a passionate dog owner. And while we agree that Quincy is very cute, we are nonetheless happy she still has time for us.
The Values Behind Impacc and Its People
Create momentum.
Boundless energy; don't take no for an answer.
Down to earth & human.
Always at eye-level; always fully immersed, never on the sidelines.
Doer mentality.
"Doing is like talking – but cooler"; make a little, sell a little, learn a lot.
Curious to learn & change.
Be undogmatic, learn and improve; no sloppy thinking.
Bubbling with ideas.
Our favourite question: "Is there a better way?"
Your donation creates jobs and prospects for people who currently live off less than $2 per day.