Africa Collect Textiles
Recycling & upcycling of textile waste
ACT Ltd is a social enterprise that is creating an inclusive textile value chain by installing business units for collection, sorting, recycling, upselling and reselling of used textiles and footwear. They aim to not only provide low-income communities with decent and affordable outfits, but also to build the foundation for a circular fashion industry.
Their long term goal is to minimize textile waste being landfilled while drastically increasing accessibility to affordable clothing, recyclable waste streams and employment.
Status: Scaling
Head office: Marurui, Kenya
We are kickstarting a circular economy for textiles! By diverting used textiles and footwear from the landfills,
we support the environment and create jobs.
Why ACT?
ACT has developed a service model for enabling a circular textile economy in African cities, that safeguards the environment and generates jobs. Through a network of more than 35 convenient drop off points installed in shopping centers, universities and religious institutions, ACT collects used textiles and footwear locally.
After sorting, wearable items are donated to orphanages or flow back to second hand markets in the outskirts of Nairobi. Recyclable materials are processed into carpets, blankets, backpacks, footwear and much more, which are sold both locally and internationally.
Economics
Sustainable income through green jobs in local production
Securing and benefiting from the value of textiles through recycling
incentive model for collection partners and their charities
Climate
Reduction of textile waste being landfilled
Prevention of CO2 emissions from burning textiles 
Development and promotion of a resource-efficient circular economy
Reduction of the overall need of textiles by recycling and upcycling textiles 
What impressed me most about Africa Collect Textiles (ACT) was the recycling of used uniforms from the Security Guards of Africa.
Because in Africa thousands and thousands of old uniforms get burnt each year to ensure they won't be misappropriated by thugs and thieves. ACT does better, much better: Through secured bins and direct contracts they collect, re- and up-cycle those uniforms and all other kinds of discarded textiles. Giving not just the garments a new life but lots of people brighter perspectives. 
The social background
The fashion industry is one of the main contributors to climate change and has a very serious waste problem. Less than 1% of all textile produced gets recycled. An estimated 60 billion KG's of textiles and footwear is lost (burned or landfilled) every year and as a result, more than USD 500 billion in value is lost due to under-utilized clothes and the lack of collection and recycling infrastructure.
Alex Musembi

Co-Founder & GM for ACT in Nairobi
Alex is the current General Manager for ACT in Nairobi. He is an Entrepreneur in trading textiles and hospital consumables. He is the Board Secretary of Knitting Project Foundation and former KICI Foundation project officer for KICI projects in Kenya.
Alex holds a Masters of Business Administration MBA (Human Resource Management) from the University of Nairobi and won a cash prize from ACT at a pitch contest from E4Impact Incubator in Kenya.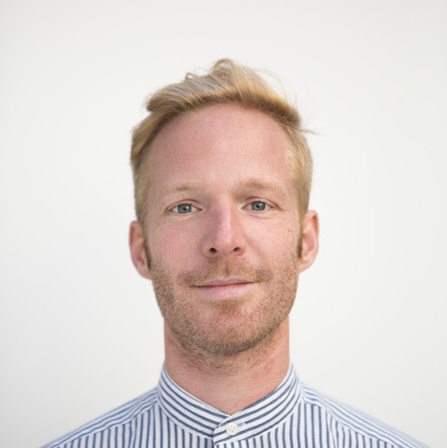 Elmar Stroomer

Co-Founder
Elmar finished his master Strategic Product Design at the Technical University of Deflt in 2007. He has experience in product development and has worked with TUDelft, ENVIU and KICI (now Sympany) on several textile sorting and recycling projects.
From 2012 until 2017 Elmar lived in Kenya and Uganda to erect ACT, as well as a design office for Design without Borders. From 2017 until 2019 Elmar worked for design studio REGGS and managed clients like Heineken and AMD. In 2018 Elmar won the Circular Design Award from Rabobank and Desko for a 3D woven chaise longue from recycled denim.ge.
WashKing
Ghana
Biodigester toilets for underprivileged communities
Gjenge Makers
Kenya
Building materials from plastic waste
Your donation creates jobs and prospects for people who curently live of less than 2$ a day!