Full Spoon
Affordable Peanut Based Snacks to Fight the Lack of Nutrition at the Botton of the Pyramid.
Full Spoon Ltd is a food processing company based in Nairobi, Kenya. They process peanut based snacks and supplementary foods by selling affordable, single sachet peanut butter to the bottom of the pyramid buyers who do not have easy access to nutritious meals.
The mission of Full Spoon is to create sustainable livelihoods for farmers and offer quality and nutritious food products to the base of the pyramid markets. Their purpose is to contributing to the development of small scale farmers in Kenya and supply the market with affordable, nutritious and hygienic products.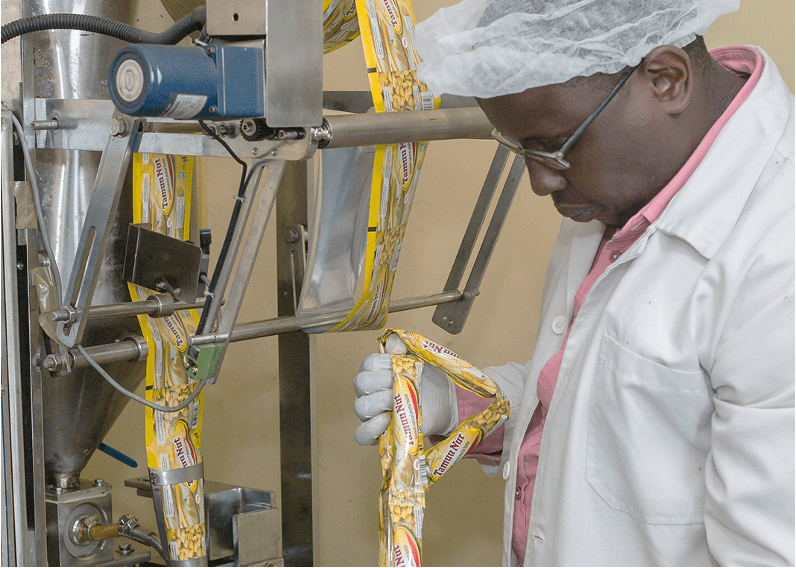 Status: Fundraising
Head office: Nairobi, Kenya
Our mission is to create sustainable livelihoods for farmers and offer quality and nutritious food products to the base of the pyramid markets.
Daily Production Capacity
Members in two Farming Groups
Economics
Sustainable income through green jobs in local production

Fair price subsequently improving domestic farmers household incomes in disadvantaged rural communities
Social
Better health for both children and mothers by affordable nutritions food

 Local distribution networks with women and youth in rural 
Why Full Spoon?
The goal of Full Spoon is to address nutritional deficiency among the Bottom of the Pyramid (BoP).
Their flagship product is the 40g peanut butter sachet, which goes for ~20 USD cents. Their products are hygienically processed and packed, and contain no additives, preservatives or artificial flavors. Their products are currently delivered to the target markets and sold by women and youth who reside in their target markets, and thus able to generate income through sales commissions.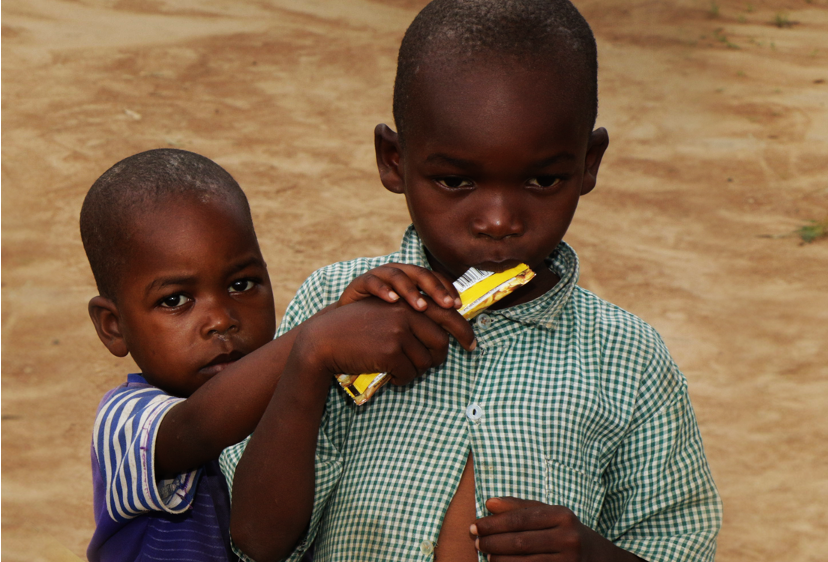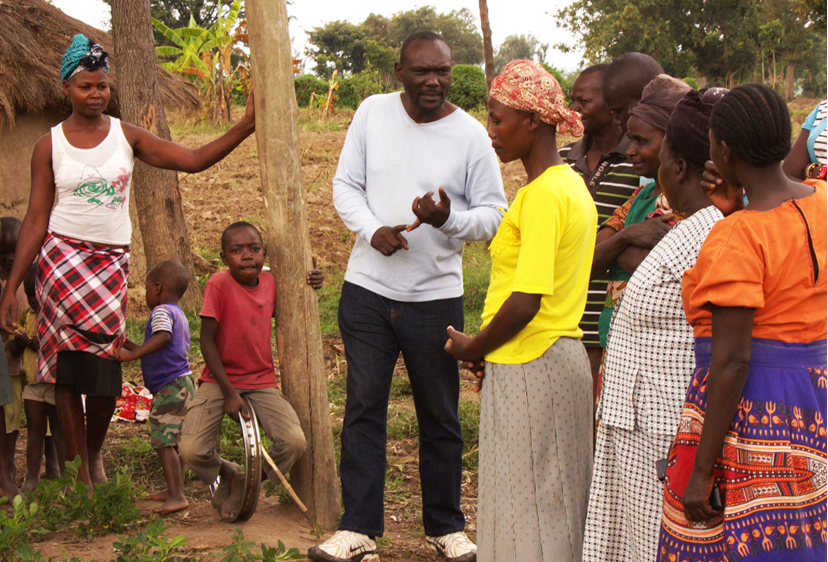 Full Spoon aims to create a new market for peanut butter, by targeting the bottom of the pyramid. Their unique value proposition is packaging high quality, 100% natural peanut butter in innovative sizing that is affordable to the BoP.
High costs of imports notwithstanding, they are currently supplying ~2,000 shops in informal sectors with their high quality sachet size peanut butter and aim to increase this number this year. One of their key goals is to intensify their sales and marketing efforts as this will help create visibility and awareness of their product across more small shops in informal markets.
Peanut butter is one of the most common sought after processed product, due to its high nutritional value. A serving of peanuts or peanut butter provides many of the essential vitamins and minerals that humans need each day, including Vitamin E, Niacin, Magnesium, Copper, Folate, Manganese, and Phosphorus. It also contains high amounts of proteins and healthy fat.
The social background
Two out of three children in Kenya (between 6-23 months) do not regularly eat foods rich in micro-nutrients. The situation is worse among the urban poor, who usually access low-priced, poor quality, processed foods, with little nutritional value. Lack of critical macro-nutrients for children between conception and the 2nd birthday causes mental stunting, since such are essential vitamins and minerals required for good health in both children and mothers.
On the other hand, most rural farmers do not have a consistent way of making money through their small scale farming- due to lack of proper marketing channels, no ready market and lack of competitive pricing, they end up selling their harvest through brokers who offer poor pricing, contributing to high levels of poverty.
Lincoln Mbogo

Co-Founder & CEO
Lincoln is a co-founder and director of Full Spoon Limited. He is a marketing professional with extensive experience in telecommunications and management. His responsibilities at Fullspoon include financial management and marketing.
Oliver Obwana

Co-Founder & Production & Administration Manager
Oliver has a successful track record as a consultant in the Agricultural sector, SMEs, NGOs, government agencies, membership and trade organizations in Kenya and the East African region. Part of his work entails building the capacity of farmer-owned agribusiness ventures to operate efficiently and effectively in fulfilling their mandate of improving earnings from agribusiness activities.
WashKing
Ghana
Biodigester toilets for underprivileged communities
Gjenge Makers
Kenya
Building materials from plastic waste
Your donation creates jobs and prospects for people who curently live of less than 2$ a day!