Biodigester toilets for underprivileged communities
Status: Validation
Head office: Accra, Ghana
WASHKing offers environmentally friendly, affordable biodigester toilet solutions for underserved households, communities and institutions.
With the help of a bio-matrix, fecal matter is separated into liquids and solids. The latter are broken down into natural fertiliser by bacteria earth worms in the bio-matrix. A simple charcoal filter cleanses the liquids that can seap away harmlessly and odor-free into the ground. The biodigester tank only has to be emptied every five years, reducing the risk of overflow and surface water contamination.
An electronic lock operated by pay-as-you-go key cards allows the safe and at 10 cent affordable use of community toilets while paying off the initial acquisition cost.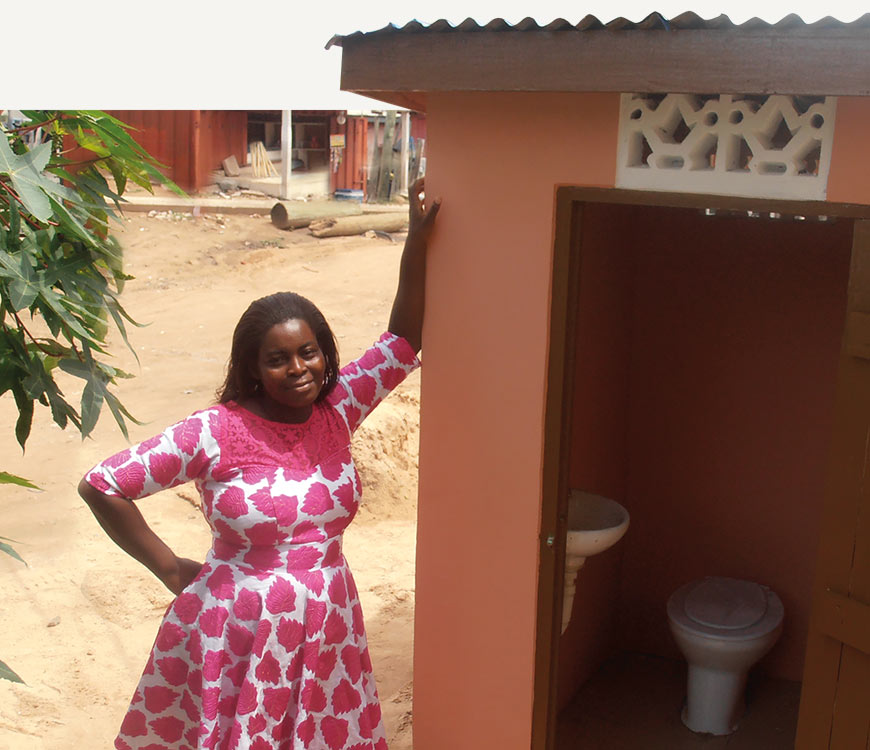 Economics
Stable earnings for employees, local craftsmen and suppliers

Service teams for pay-per-use community toilets

Increased earning potential for users thanks to improved health
Climate
Limited water usage due to micro-flush

Reduction in water pollution

Produces environmentally friendly fertiliser
Health
Reduction in waterborne diseases such as cholera and diarrhoea

Hygienic, safe defecation

Odour free toilets
Why WASHKing?
In 2020, only 14% of all Ghanaians had access to safe, hygienic toilets; almost 5.5m had to resort to open defecation. Existing soak pits and septic tanks tend to overflow regularly, especially in the rainy season. If waste water is not disposed of and treated safely, harmful substances risk entering waters used for drinking, cooking and washing. Contaminated water is one of the main reasons for life threatening waterborne diseases. More than 1,200 children die of cholera and diarrhea every day – more than of AIDS, measles and tuberculosis combined. In 2016 alone, more than half a million people died of diarrhea. There is a good reason, safe water and sanitation is one of the 17 UN sustainability goals for 2030.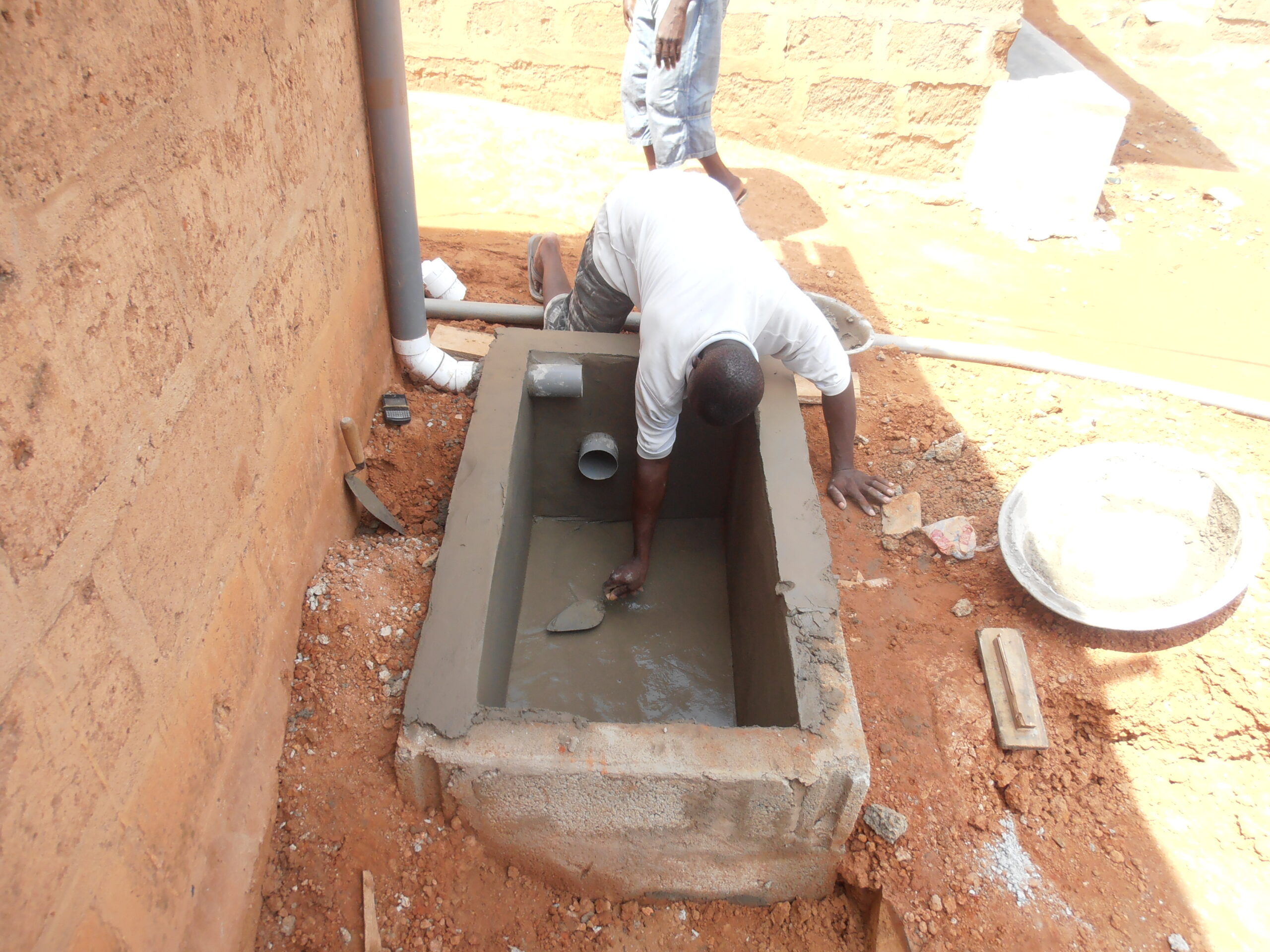 WASHKing's biodigester toilet systems can contribute significantly to improving the health of low-income urban communities by safely disposing of human waste on-site, with limited water usage, in areas without any sewage system. They create local jobs and produce organic fertiliser which can be used to improve soil and crop quality.
The social background
Hygienic, safe sanitation is essential to every human's dignity and health. Especially at night, when public toilets are closed, the simple but necessary act of relieving oneself becomes a risk, even more so to women. Which is why they resort to puckets and plastic bags within their own four walls. Healthy people are more productive, can earn a sustainable income and have more chances to develop their potential. 
By promoting their toilets, WASHKing address the stigma surrounding defecation and offer a healthy, affordable solution. 
Local construction, sales and service brings sustainable income for employees, local suppliers and contractors.
Dieudonne Kwame Agudah
Dieudonne is an experienced environmentalist and sanitary engineer. He holds an MSc in Environmental Biology, Conservation and Resource Management from Swansea University and a BSc from the University of Cape Coast in Ghana. Before starting WASHKing, Dieudonne was a key founding member and CEO of the environmental sustainability NGO G-YES.
Gjenge Makers
Kenya
Building materials from plastic waste
Impacc Stove
Ethiopia
Earn money while cooking
MakaPads
Uganda
Sanitary pads from papyrus
Your donation creates jobs and prospects for people who currently live off less than $2 per day.